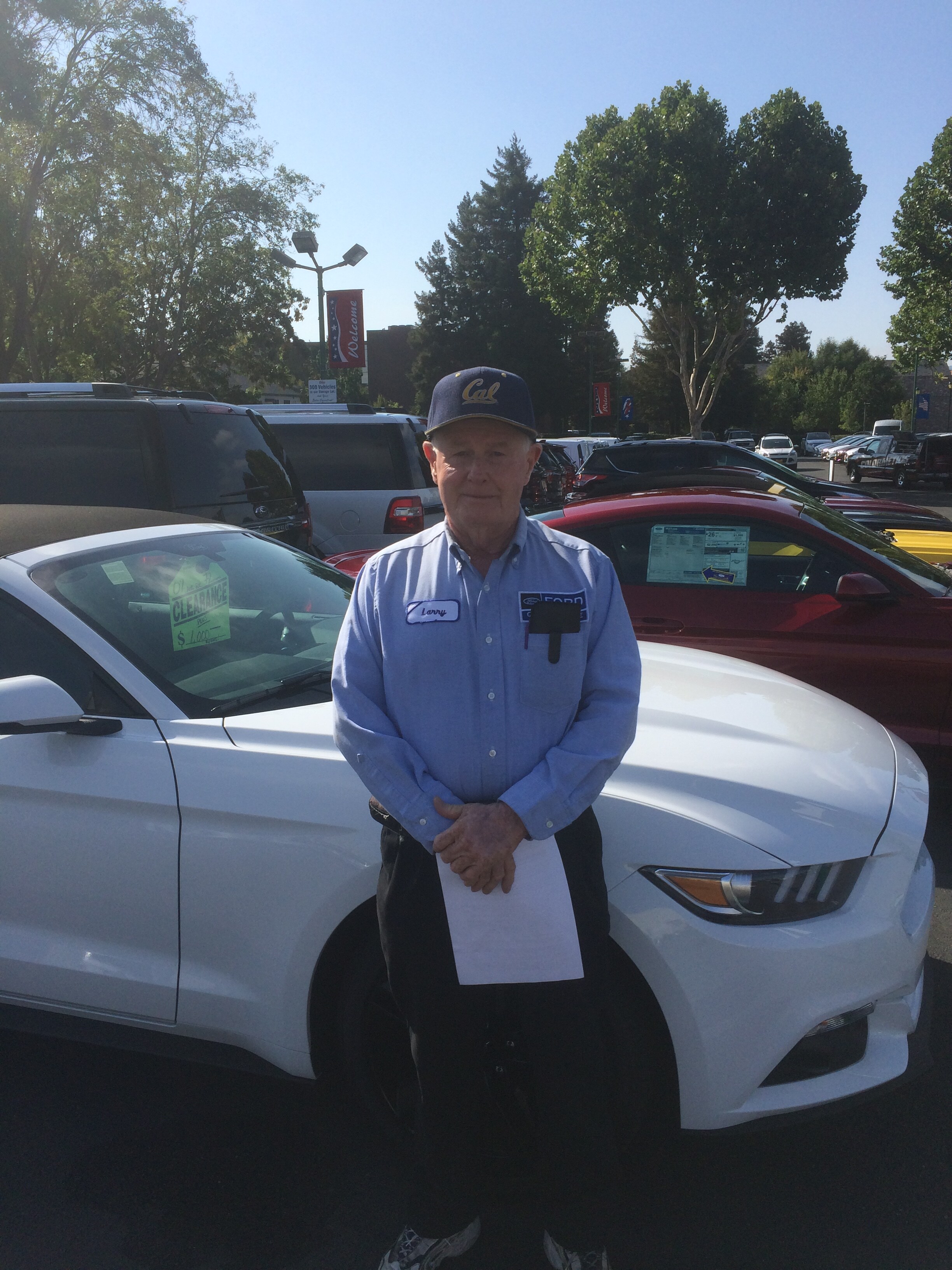 Hi, my name is Lawrence de Broeck, but everyone calls me Larry.
I was born in Stockton CA and raised in Richmond. I have lived in Danville for the last 40 years of my life. I have two older sisters, two nieces, a nephew, a great niece and nephew, and one great great niece. Most of my extended family lives close by so we get together often. I've always enjoyed being with my family.
I graduated from El Cerrito High School and served in the Army in 1962. I served for two years. Upon my return, I went back to my job at Kaiser Aerospace where I spent 5 years. Then I went to work for Parker Warehouse, a cotton shipping company where I managed the day to day operations for 15 years. I was well versed in the trucking and shipping industry, so I ventured out with my own trucking company for the next 20 years. I decided to retire but quickly discovered that retirement wasn't for me.
I had a friend that worked for Walnut Creek Ford who got me an interview for one of the shuttle drivers. I got the position and am now one of the Walnut Creek Ford Shuttle Drivers. It's a perfect fit! 
Walnut Creek Ford has outstanding clientele. Everyone is always nice and courteous. I've always liked to drive and now I am able to help all of the Walnut Creek Ford customers get to where they need to go.
- Larry
P.S. I work at Walnut Creek Ford because of the people!